Cup Noodles Teriyaki Chicken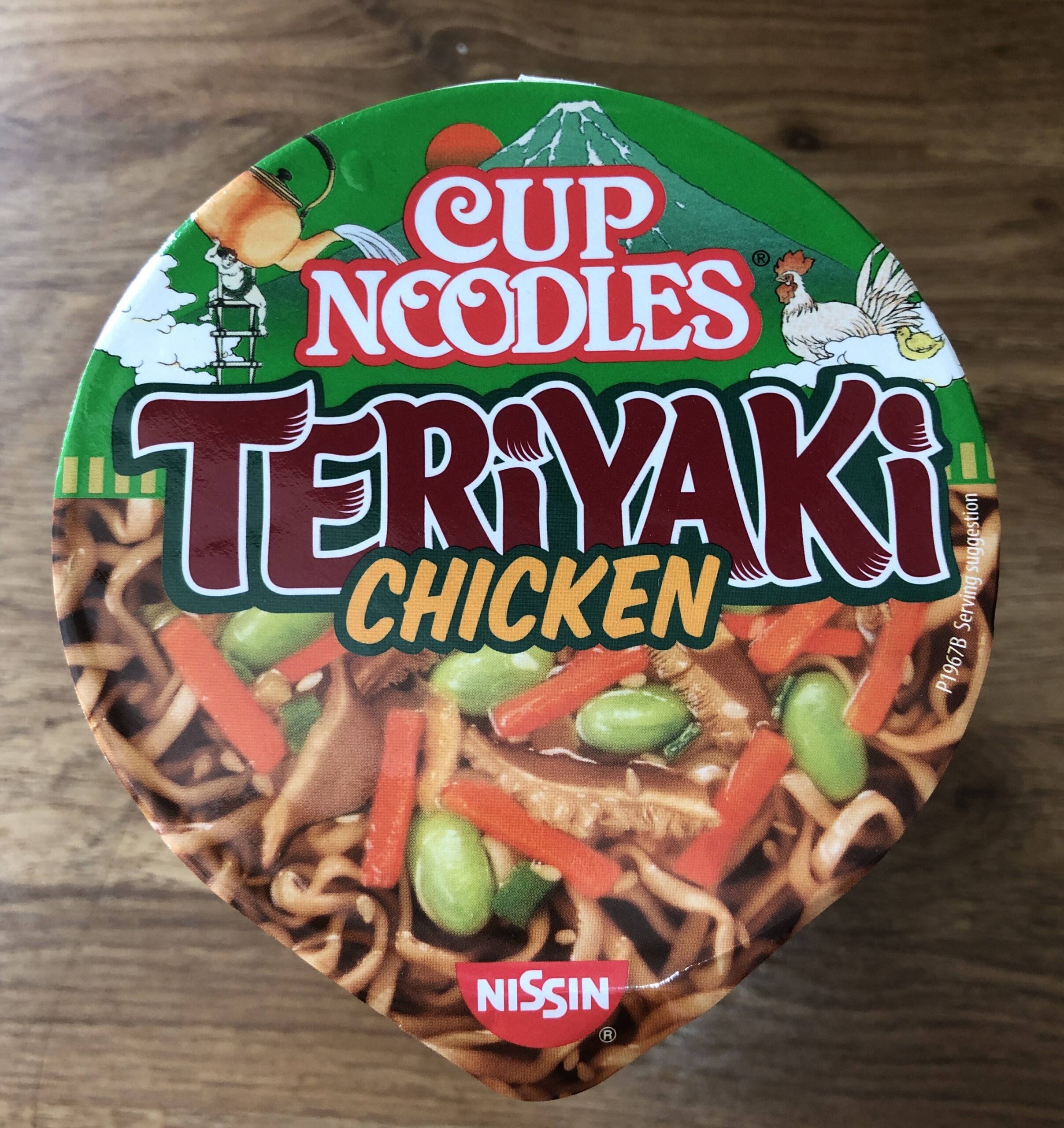 Quite watery.
Noodles are softer than Pot Noodle.
Teriyaki flavour is quite subtle, but pleasant: an undertone of ginger, garlic and soy.
No actual chicken to speak of – and if you read the back of the packet, it covers itself as "chicken flavour noodle soup".
There's not much of a garnish, but there's a satisfying crunch of carrot and occasionally some tasty nuts, which I wish there was more of.