itsu hoisin duck bao buns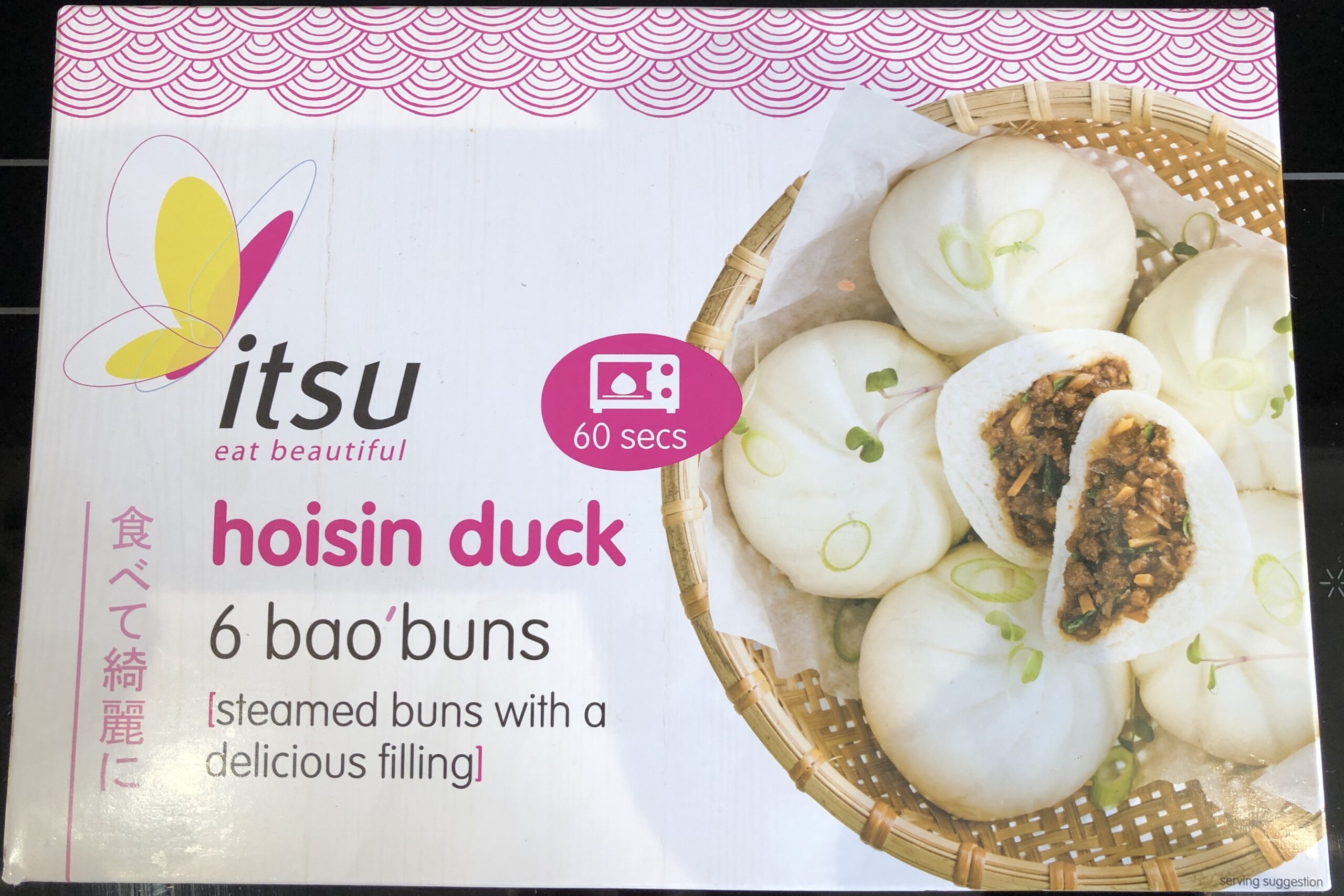 Not your typical ready meal, this!
I've had bao buns in restaurants before and was keen to see how the microwave version would fare. The result is pretty good.
The box contains 6 buns, and provides little microwave bags for each one. Just put a bun in the bag and pop it in the microwave for 40-50 seconds; job done.
It smells and tastes authentic. Duck is the second highest quantity ingredient, and the hoisin sauce is just sweet enough, not oversweet. The texture is surprisingly good, coming from a microwave: soft and pillowy, slightly sticky on the outside, giving a satisfying chew and mouthfeel. Just watch out for the temperature, as these stay hot for an inhumanly long time, and I ended up burning my mouth several times!
At £4, the price is reasonable, but not bargain basement.
I'm afraid the biggest negative for me is the unforgivable packaging. The plastic tray, microwave bags and film wrap are all not recyclable, meaning the only thing that is is the box! Why in this day and age do we have a plastic tray that is not recyclable (especially as it is throw-away and doesn't even have to be made microwavable)?!