Tesco Lamb Rogan Josh with Pilau Rice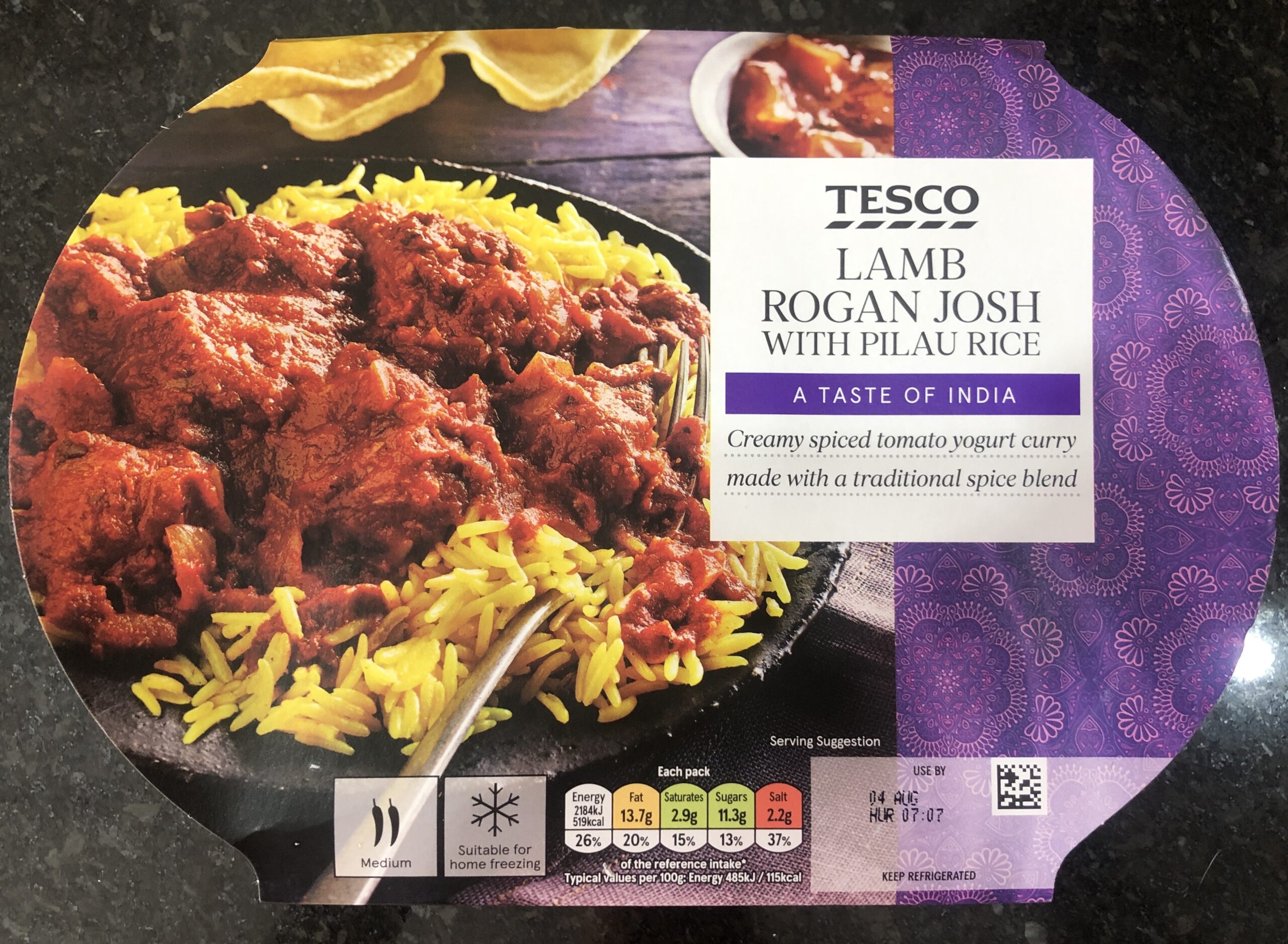 Lovely packaging. It 'snaps' in two so you can cook the rogan josh first, which takes longer. The plastic also peels away nicely.
Really generous portion of rice – it's about what you would get from an Indian takeaway, or about as much as I'd usually prepare for myself.
The lamb has that deliciously rich flavour. It melts in the mouth – nothing chewy or rubbery here – I imagine they slow cooked it till it fell off the bone.
For the price – £2.75 (reduced to £1.48 because mine was close to its use by), it's a steal.
All it's lacking is a wow factor. It tastes nice, but nothing special – if it tasted like a real Indian takeaway, or if it was one or two of your five a day, it would get a 5*.