aah! Bisto Classic Bangers & Mash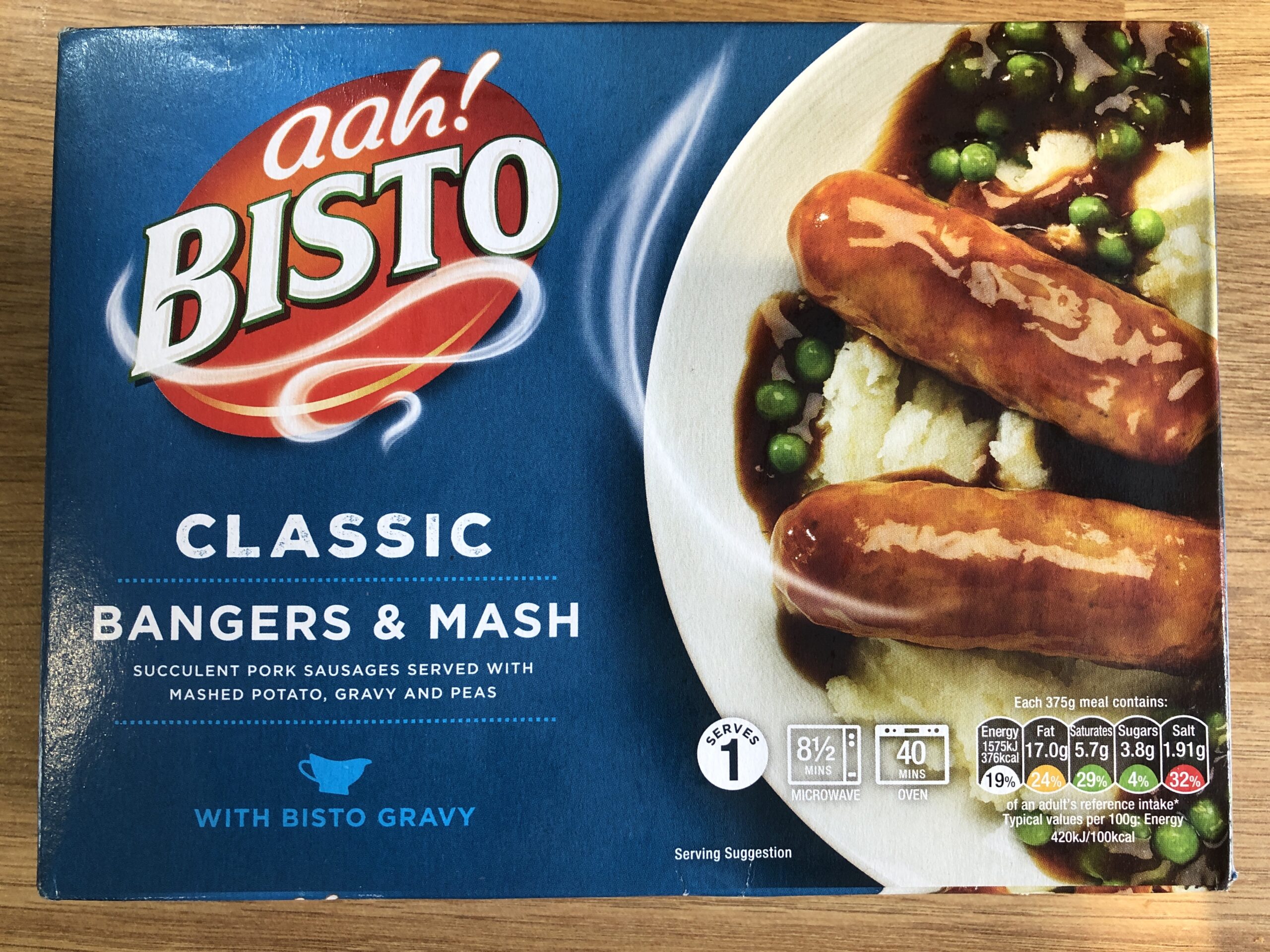 aah! BISTO… the most annoyingly spelled brand name in culinary history.
It's famous for its gravy, which as you'd hope, is top notch here. It's a shame then that everything else is distinctly underwhelming.
The mash is disappointingly bland, and the peas were a bit hard.
The sausages are weird and chewy, though have that addictive 'greasy spoon' flavour, like the ones you get at an English breakfast buffet.
Not bad. Would have again.